June 5, 2019
Knowing your premises is safe and secure overnight is a great feeling. You may have a commercial property that stores valuable stock or office premises that has valuable assets inside that need protection.
Recorded crime statistics based on data from An Garda Siochana show that there were 22,000 incidents of theft and damage to commercial properties in Ireland within the last two years. It is truly alarming to see how many businesses are exposed and vulnerable to break-ins and vandalism.
Here are some tips to help you protect your business after hours:
Tip 1 # Lightning
Bright and well-lit and bright areas are definitely helpful when it comes to discouraging intruders. Good security lighting is an excellent deterrent and should be designed for clear visibility from inside and outside the premises. If you have CCTV installed, position your lights in the right direction that helps you spot the face of the intruder and his activities.
Tip 2 # Staff Training
The more vigilant and careful your staff handles company assets the better. This involves only a minimum amount of training but helps to stop intruder attacks. The more tools and machinery are well hidden and locked overnight and not left behind irresponsibly, the less you have to worry about.
Tip 3 # Security Alarms & CCTV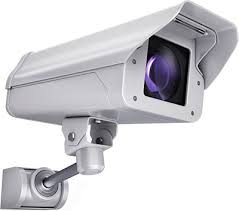 Installing security Alarms is a no brainer. Alarm Activations alert you and the authorities that something has gone wrong. They also alert the intruder that authorities are on the way and he must make an exit ASAP (forces him to leave immediately).  Your intruder alarm should be installed and monitored by an approved monitoring station 24 hours 365 days a year.
Tip 4 # Access Control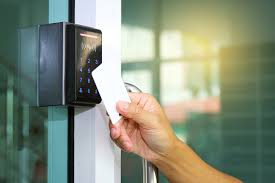 Some businesses have staff or deliveries due out of hours. Having access control services is one of the best options to have in this case. Access control services allow the staff to enter and exit the building gates or barriers remotely.
Tip 5 # Business Watch Scheme by An Garda Siochana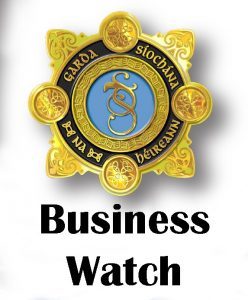 An Garda Siochana runs a number of initiatives and programs that help businesses to protect their premises, goods and assets. 'Business Watch Scheme' has been developed by An Garda Siochana to help reduce attacks on businesses in Ireland.
You can read more about it Here.
Tip 6 # Professional Alarm Response Service
Despite all the efforts made; if intruders have managed to get into your property, having an alarm response service is the best form of immediate reassurance that your property is secure without exposing you to any danger.
In the event that your alarm system sounds, a mobile response unit is dispatched to your facility to investigate.  If necessary, local law enforcement, emergency services; or maintenance personnel will be contacted. If it happens to be a false alert, they reset and you will be informed accordingly.
Ultimately, taking small steps will go a long way in keeping your premises secure and deters some thieves and can help to prosecute more daring ones.
Related Articles