November 14, 2019
We asked Guy Davies a series of questions with regard to securing business property after-hours and during the holiday season.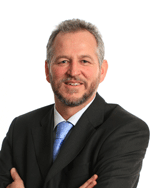 Records show that in 2018, warehouse and retail businesses saw an increase in the number of security breaches. With longer nights and Christmas holidays approaching, what advice would you offer to business owners with regard to the safety of their business premises?
According to CSO Ireland 68,248 theft-related crimes were committed in Ireland last year. It is frightening how vulnerable a business premises is after-hours and companies don't have appropriate measures in place to secure it.
I always suggest starting with the basics. Having a risk assessment carried out on your business property by a professional security provider is a good start to identify potential threats & weaknesses.
 Provide training and instructions to your staff on security procedures and handling of stock and equipment. Make it is your staff's responsibility to ensure any tools and equipment are locked away at the end of the working day. Well protected premises with active security procedures will discourage criminal attack.
I would recommend every business owner to establish a relationship with their local crime prevention officer at An Garda Siochana. Within each Garda Division, there are specialists Crime Prevention Officers for every area. CPOs are trained to encourage and advise on crime prevention for business safety.
When it comes to security services provision, does one size fit all?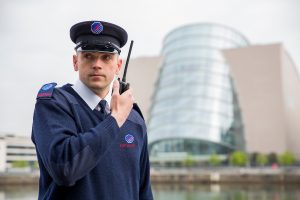 Definitely not! Each business has its own unique set of circumstances that can be addressed by different security solutions or combinations of security solutions. We often provide tailored packages to fit our client's exact needs. We value our partnership with every client of ours and provide them advice whenever needed as a value-added service.
As one of Ireland's leading security companies is there a key element that divides you from the rest?
Top Security's unique selling point can be summarised in one word, Confidence! The confidence we sell to our clients is inspired by our strong track record, longevity and being wholly Irish owned. In a world competing for security interests, where the core security element remains the same for all involved, it is confidence that gives us a competitive edge.