December 17, 2019
Many businesses are making a decision to close until the New Year, leaving a bigger window of opportunity for burglars to break-in without any fear. However before you head off, you can take some simple measures that will act as an effective deterrent to criminals.
Rapid Alarm Response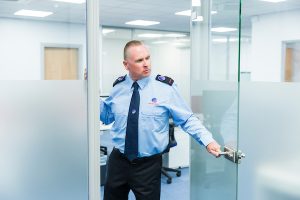 Getting call-outs at unsociable hours is not appealing especially when away on a break. False alarm activations can cause a great deal of inconvenience for business owners only to realise a window left open caused the alarm activation. Security professionals have the knowledge, skills and expertise to handle emergencies 24/7 365 days a year. Find out more.
'A professional alarm response service will put your mind at ease knowing that if there is an alarm activation during Christmas holidays, there will be a rapid response.'
Mobile Patrol Service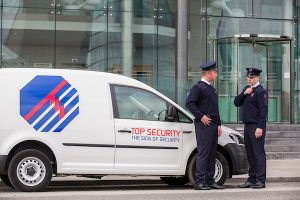 If you already have a security plan in place, you can benefit from mobile guarding services. Mobile patrols are the most effective way of checking up on business property whilst away.  In your absence, security professionals can make frequent visits to make sure everything is in order.
Commenting on how mobile patrols are beneficial to traditional forms of security, Top Security's General Manager Guy Davies said:

"An active patrol security officer is more likely to hear and see something going on because they are walking around at your property which is far better than just patrolling remotely." Find out more.
It is still not too late to organise a security cover for Christmas. Contact us to request further information or a meeting with one of our Security specialists.
Request a callback or email us on info@topsecurity.ie