August 14, 2019
About €7.8 million worth of items were stolen from construction sites nationally in 2017 according to An Garda Siochana. Theft of tools and equipment is a lucrative market in Ireland. Builders and contractors involved in the construction industry need to become much more vigilant when it comes to securing their property on sites. Measures below will help improve the security of your business and reduce the opportunity of vandalism and burglary.
Staff
It is crucial to ensure that all staff on site are familiar with the company policy on security and crime prevention. Individual members of staff should be made responsible for the security of company property issued to them.

Site Security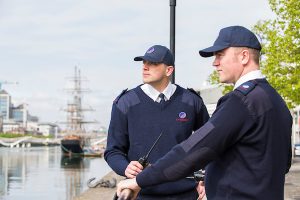 While CCTV and other security products can be successful in reducing crime, a fully uniformed presence will also deter thieves and vandals. In high-risk areas, the use of static guarding should be considered. Visual presence reduces the opportunity of burglary. 
Lightning 
Linking your lights to the alarm. Good security lighting is an excellent deterrent and should be designed so that the intending intruder can be seen from the outside. Higher levels of illumination are required for vulnerable areas such as office and storage compounds and specially carparks.
Access Control
All visitors should be signed at the entry desk where they should be issued with a safety badge which is easily visible. Record of every vehicle entering and leaving the premises should be kept. Control office should be made aware of delivery, staff entry/exit times. 
Machinery & Equipment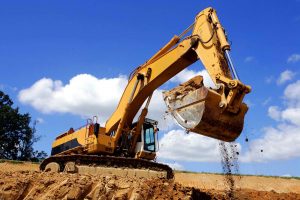 A safe storage area should be kept for storing all the equipment at the end of the working day. Consider stamping or color-coding your equipment which makes it unique and is easily identified.
Invest in a professional service that will look after your property out of hours. Mobile Patrol Inspections are a money-saving solution that allows security guards to check in on your property at random yet regimented times.
If you would like to find out more about how can you keep your building site secure, please do not hesitate to contact us 01 490 0333 or email us on info@topsecurity.ie
Related Articles