June 5, 2019
EMMET O'Rafferty's grip on the security business he has built up over the past three decades appears about as tight as the one he had as a second-row forward with Leinster in his younger days.
The founder and chairman of Top Security stands as something of a lone voice among indigenous security firms after his company's main domestic rival, Omada, led by Michael Fenton, sold most of its business last week to G4S, the world's largest security solutions group.
South Africa, where Top Security has grown though acquisition over the past 13 years to become one of the country's top three players, now accounts for about 30pc of his business.
"We hope it will get people to more readily identify us not just as a physical security firm but also an IT security firm. This product should help us sell additional products. Our ambition is that we will be able to roll Topmail out to 30 countries."
"These big international companies don't give their Irish revenues, but we'd be far bigger than Chubb on the monitoring side and possibly smaller than them in manned guarding," said O'Rafferty.
Starting up essentially as a keyholding service in the late 1970s, O'Rafferty's then fledgling part-time business soon got its first break with a manned guarding contract at a printing company in Celbridge that was being liquidated.
From the outset, O'Rafferty believed that the only way to survive and grow the business was by establishing a reputation for having unyielding standards.
"At the end of the day, we're in the business of providing people with confidence. If something goes wrong with your washing machine while you're away, you're not going to be too worried. It's an entirely different matter if something goes wrong with your security."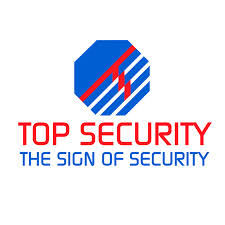 Read More: Irish Independent: Expansion-minded security chief won't drop his guard