July 24, 2019
We would like to congratulate our General Manager Guy Davies for successfully completing 10 years with us. He is responsible for the company's security and monitoring service portfolio.  He joined Top Security in 2009 from Dublin Port Company where he was the international port operations manager for several overseas projects.
We asked Guy Davies to say a few words about his experience working with Top Security.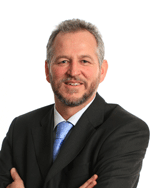 "A period of ten years (Collins Concise Dictionary) …… I recall my school days when my history teacher explained the term 'decade' in relation to long periods of time. Well, I recently achieved a 'decade' at Top Security, having joined way back in June 2009 and my how time has flown. Suddenly a decade does not appear a long period of time at all.
I fondly recall that first year, the introduction to my team, our clients base, the customers and all those people surrounding our organisation. Over the decade the team and I have successfully steered Top Security along a route of continued expansion whilst maintaining the close relationship with our clients and customers that they are familiar with. Thanks to everyone for making my first decade at Top Security such a success – Guy"
Related Articles